IAMTN SUMMIT 2022
---
Date and time
Tuesday 11 October 2022 at 08:00 to Wednesday 12 October 2022 at 17:00
Location
ETC Venues, Fenchurch Street, 8 Fenchurch Place London EC3M 4PB ETC Venues, Fenchurch Street, 8 Fenchurch Place London EC3M 4PB
IAMTN SUMMIT 2022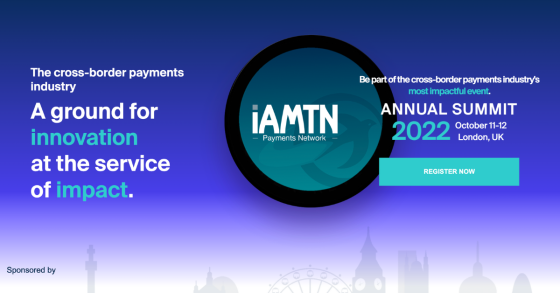 The cross-border payments industry, a ground for innovation at the service of impact

The cross-border payments industry is a fast-developing landscape, constantly provided with new possibilities arising from innovation.

The International Association of Money Transfer Networks (IAMTN) is inviting payment professionals worldwide to discuss these exciting developments during a unique event - the IAMTN Summit 2022.

This year, our Summit will be held on 11 and 12 October 2022 in London, United Kingdom.
The Annual Summit is expected to engage insightful discussions on these topics and many others and create meaningful connections between the industry's key stakeholders.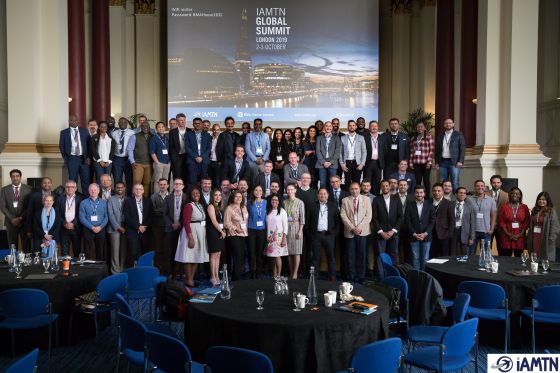 The event will welcome financial services and fintech innovators worldwide to discuss carefully selected topics in our two-day agenda. Throughout the event, we will look at remittance digitalisation patterns by region and discuss innovations changing how cross-border payments work. Technologies such as open banking and blockchain are bringing a paradigm shift in the financial industry: properly implementing these technologies is key for businesses to offer a good remittance experience.